Idaho Liquor Law Attorney
Brian Donesley
Idaho Liquor License Acquisition

Sales

Legal

Defense
Serving the Legal Needs of both Individuals and Businesses for 40 Years.

Brian Donesley has been involved closely with all substantive, Idaho beer license, wine license and liquor license issues before the Idaho Legislature since 1979.
Brian has served as Idaho State Police State Liquor Chief, Idaho State Police Chief Legal Counsel, and as State Senator from Boise on the germane Idaho State Senate State Affairs Committee.
Idaho statutes and case law establish that a liquor license is a "privilege," that citizens have no fundamental right to engage in the sale of alcoholic beverages and that a license may not be sufficiently substantial an interest to require due process of law other than notice and hearing under the Idaho Administrative Procedures Act. While the law is not precisely clear on these matters, Idaho State Police ABC, through the Governor's appointee the Director of Idaho State Police, is given substantial discretion by the Idaho courts.
It is important that you know your rights before investing in the business of selling alcoholic beverages in Idaho, whether as a manufacturer, dealer, broker, wholesaler/distributor or at retail. If you are already doing business in Idaho, familiarity with the Idaho liquor laws pertaining to Idaho beer licenses, Idaho wine licenses, Idaho liquor licenses and state and local enforcement policies, is essential, so you may protect your investments.
Much care must be taken to negotiate the ins and outs of the state and local regulatory authorities to get your business setup effectively, whether to obtain a new Idaho liquor license under the state's license quotas, locate and purchase an existing Idaho liquor license, seek issuance of a specialty Idaho liquor license authorized by statute outside the state quota, lobby for an exception to the Idaho beer license, Idaho wine license or Idaho liquor license law before the legislature, transfer or obtain an Idaho liquor license by lease or sale, defend administrative revocations or suspensions of your license and to do what is necessary to establish and to protect your Idaho alcoholic beverage licenses and your business.
A Few of the Businesses We've Helped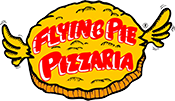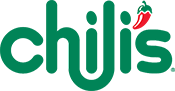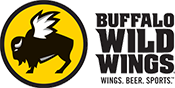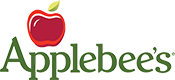 Get Your Question(s) Answered or Request a Consultation
Serving the legal needs of individuals and businesses for 40 years.
We can help you buy, sell, or transfer a liquor license in the state of Idaho.

We have extensive experience with compliance issues and administrative law hearings before government agencies and administrative law judges.
*Your privacy is very important to us. We will only use your information to contact you back, we will NEVER sell or distribute your information.