Idaho Business Attorney in Boise
On Your Side, Working for Your Business
40 Years of Experience Helping Businesses in Idaho Navigate Legal Issues.
Serving Clients in Ada and Canyon County

Experienced, Effective Legal Help for Your Business

Solution Driven Representation Based on 40 Years of Experience as an Attorney in Idaho.

IDAHO BUSINESS ATTORNEY BRIAN DONESLEY
Idaho Department of Labor

Idaho Department of Administration

Idaho Liquor Chief

Idaho Department of Finance

Industrial Commission

Former Idaho State Senator, District 16
Leading a business is stressful enough without having legal issues arise. One of the reasons Brian receives such positive reviews and high client ratings is that he is both highly knowledgeable and personable. He is easy to talk to, relaxed, and knows how to listen closely and ask the right questions.
Brian is dedicated to helping his clients navigate a wide variety of legal issues. He has an in-depth knowledge of state and federal laws and regulations, and provides fierce advocacy to businesses that are just getting started, are looking to expand, or are already well-established.
"Brian is a highly ethical attorney. He is truly someone that puts his client's interests first and foremost. His knowledge of and practical application of Idaho law makes him an asset.

Shaun N.

Google Review
We Can Help with Any Legal Challenge Facing Your Business
Put Brian's 40 Years of Legal Experience on Your Side
Business Formation
Contract Drafting and Negotiation
Business Licensing
Employment Agreements
Contract Law & Litigation
Legal Disputes
Employment Issues
Business Agreements
Small Business Law
Why Choose Donesley Law Office?
Focused
We are well versed and focused on business law matters particularly helping small and medium businesses in Idaho.
Established
Brian graduated from the University of Idaho, College of Law and has been practicing law here in Idaho since 1980.
Availability
When you call Donesley Law Office you will speak to Brian directly – not through a paralegal or secretary.
Here to Serve Your Business' Legal Needs.
We are here to guide you to the best legal solution possible and always put your business' interests first.
Our goal is to help our clients establish long-term business strategies and to advise them as they move through development, management, and operation of their business growth. We draw on our years of experience as business and administrative attorneys in Idaho.
We are here to help you navigate confidently down your chosen business path while minimizing legal risk and proactively planning for the road ahead.
When you have a legal question, need to take action against another business, or are involved in legal interactions with another company, the most important decision you'll make is hiring an attorney. A skilled and experienced business attorney can make the difference between success and disappointment.
We are here to ensure that any legal process goes as smoothly as possible, with minimal interruption to your business.
Some of Our Agency Experience
Chief Legal Counsel, Idaho State Police (Alcohol Beverage Licensing, personnel)
Idaho Legislature (Former Idaho State Senator)
Office of the Idaho Attorney General (Former Deputy Attorney General for Idaho Department of Law Enforcement)
Idaho Personnel Commission (disciplinary and regulatory matters for private and union clients)
Idaho Liquor Division (client)
Idaho Lottery (drafted and lobbied Idaho Lottery statutes to successful passage)
Idaho Board of Medicine (discipline and Physician Recovery Network)
Idaho Board of Pharmacy (discipline and recovery issues)
Idaho Board of Pharmacy (discipline and recovery issues)
Idaho Department of  Labor (wage and hour claims)
Idaho Department of  Administration (state bidding and contracts, rules)
Idaho Department of Environmental Quality
Idaho Department of  Finance (disciplinary matters)
Idaho Department of  Correction (union, personnel)
Idaho Department of  Fish and Game (licensing, personnel, discipline)
Industrial Commission (worker compensation)
Idaho Department of Lands (public lands issues)
Self-Governing Agencies: professional licensing before  governing Boards for Cosmetologists, Chiropractors, Counselors, Psychologists, and Social Workers
Some of the Businesses We've Helped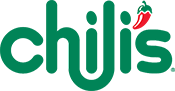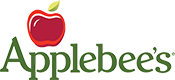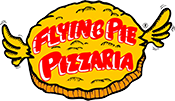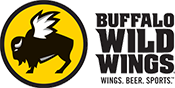 Get Your Question(s) Answered or Request a Consultation
Serving the legal needs of individuals and businesses for 40 years.
We are here to serve your business' legal needs.

We have extensive experience with compliance issues and administrative law hearings before government agencies and administrative law judges.
*Your privacy is very important to us. We will only use your information to contact you back, we will NEVER sell or distribute your information.